Opinions of participants of Astana Leisure 2018
Ruslan Prystay,
Deputy General Director of Karpaty Hotel and Resort Complex (Ukraine)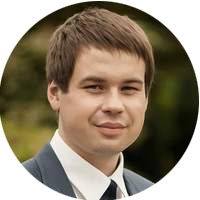 We have been visiting tourist exhibitions in Kazakhstan twice a year (in Almaty and Astana) since 2014. For us, Kazakhstan market is very interesting.
Speaking at Astana Leisure this year, first of all, we set ourselves the goal of supporting the image of our sanatorium (Karpaty, Truskavets city) and meeting with existing partners to discuss things face to face. This is important when there is live communication between partners, we discussed the topics of increasing tourist flows to a sanatorium, what market trends exist now and other relevant issues of the industry.
Our second goal is to search for new contacts that are interested in health and medical tourism in Ukraine. New travel agencies and operators with whom we want to cooperate open every year.
We see that KITF and Astana Leisure exhibitions, which we attend, bring us good results. We feel an increase in the number of tourists from Kazakhstan to our picturesque region, namely to our Karpaty complex, what cannot be said about our neighboring hotels, who are not exhibiting here. In fact, one of our sanatorium does promotion to the whole city. I hope, of course, that in the future we will come to your exhibitions with a large stand, which will include most of our tourist teams.
---
Dina Guts,
Deputy Director, MBI "Department of Tourism Development and External Relations" (Russia)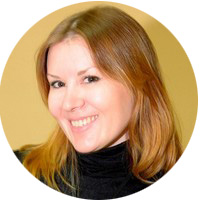 For the first time, we are participating in Astana Leisure. And I want to immediately share good news - at the exhibition we signed a memorandum of cooperation with Astana City Tourist Information Center (Astana Convention Bureau). I hope that thanks to our joint efforts, we will be able to launch a joint tourist project. There are many similarities between our organizations: a common approach to development of domestic and outbound tourism, similar accents to events, to development of business and ethnographic tourism. Our mutual task is to redirect tourist flows.
At Astana Leisure, we also met new tour operators who were interested in our district. We have already agreed that these companies will visit Khanty-Mansiysk Autonomous district - Ugra. We also plan to invite a group of bloggers from Kazakhstan who will help promote our tourism to the people of Kazakhstan.
---
Mr. Biswas Anoop
Tourist Information Officer of Ministry of Tourism of India (India)
I represent the embassy of India, and we represent cultural value of India. I am taking part in Astana Leisure exhibition for the first time and am very happy about it. I know that Kazakhstanis often come to GOA, and they are interested in India as touristic destination. We are always very happy to welcome them!
At the exhibition, we already met with new tour operators at our stand, which we hope will cooperate with us later. As well as in the framework of B2B meetings, we introduced tour operators of India host party to tour operators of Kazakhstan sending party.
I would like to separately thank the organizers for creation of such a business platform, everything was at a very high level!
---
Dmitry Stolbov,
Director of OGBUK "Center for Tourism Development of Chelyabinsk Region" Chelyabinsk (Russia)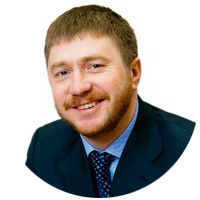 Kazakhstan is our strategic partner for development of tourist routes. For this reason, last year we decided to participate in AstanaLeisure exhibition. Last year, we met with a large number of Astana specialists, with whom we later met again at the Forum in Russia.
I believe that such exhibitions are always useful. We acquire here new contacts not only from Kazakhstan, but also from other countries. I'll note separately: the organizers of this exhibition have done a very good work as they include bloggers questions into business program. As current trends dictate the need for active and creative presence in digital. I believe that bloggers are the people who help promote tourism products. We plan to invite the famous American blogger - Megan Starr, who will speak here on the site, to our Chelyabinsk region.
---
Victoria Vasilyeva,
Marketing Manager, Kapriz Hotel Chain (Kyrgyzstan)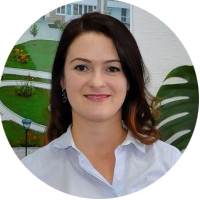 For almost 10 years, our company have been participating in tourism exhibitions organized by Iteca in Almaty. And every year these events meet our expectations.
We arrived at Astana Leisure for the first time. Opening of ski season is approaching and Kazakhstan tourist is important for us, since, basically, the visitors to our hotel are tourists from Kazakhstan.
Honestly, we were surprised that we met tour operators and visitors who are already working and coming to us. This indicates the interest of the region. On behalf of the company, I will say that we are pleased with arrival in Astana and participation in Astana Leisure exhibition. Now we already have contacts from Astana and North Kazakhstan region, which are interested and cooperate with us.
---
Olzhas Sarsekenov,
Head of Department for Development of Partner Network Chocotravel (Kazakhstan)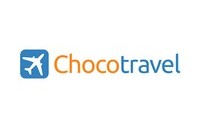 This is the first year of our work with Iteca. We have already participated in spring tourist exhibition in Almaty - KITF. We liked the results and how it was organized. For this reason, we came to autumn exhibition in Astana.
Our meetings at Astana Leisure site were effective. We brought 100 contracts with us and on the first day of the exhibition we had already signed 98 of them. I believe that this figure speaks for itself.
---
Shakhnoza Yakubova,
Head of Advertising and Marketing Department, Akfa Medline Medical Center (Uzbekistan)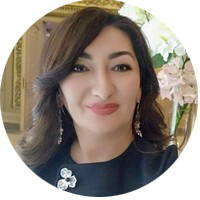 We participate in Astana Leisure exhibition for the first time. I want to note that organization and content of the exhibition exceeded all my expectations. I note keen interest of visitors to the exhibition and wide geography of visitors.
On the first day of the exhibition, we distributed almost all of promotional products, which we hoped to distribute within 3 days. This demonstrates excellent work of the organizers. The first day was truly very productive. We have established contacts with new partners for mutually beneficial cooperation.
---